Finishing up our current Bible Study
Next bible study will be starting
Sunday, April 30 and on Tuesday, May 2.
Same study, you choose the day best
for you to come join us.
We will be studying the Book of Esther by Max Lucado.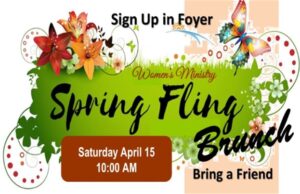 With guest speaker, Rachel Norris, The Pottery Lady.
It's a free event.
All ladies invited but we need you to sign up
so we can know how many to plan for.
The sewing ministry makes lap and baby quilts with fabric that has been donated. We sell some of them and the proceeds go to the new building fund. Others are donated to different charities. We welcome any that want to join us on Tuesdays at 9:00 am.