If you are new to Mt. Sylvan Baptist via FB Worship, if you're a member or not and have made a decision for Christ after hearing the Good News of Jesus, or if God is speaking to you in any other way; we want to hear from you. Let us know how God is moving in your heart.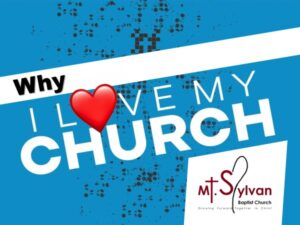 Now through the end of October, MSBC Members can send a brief paragraph or 2 minute or less video saying Why YOU Love Your Church to btrudd@hotmail.com to be posted on our Church Facebook page and website. Looking forward to your participation during this October campaign. Thank you.
Welcome from the Pastor
We are a family focused, faith-driven, friendly group of people of all ages, that enjoy worshiping a living, risen Savior. We want to encourage you to visit us, and see if this might be the church home God is leading you to be a part. We teach and preach the bible, and have made it our greatest aim to exalt our Lord and Savior Jesus Christ. You will find us very warm and welcoming. We look forward to seeing you soon.
In Christ's love,
Bro. Bruce Rudd
OUR MISSION STATEMENT:
~ To Glorify God in All We Do ~
Oct 25, 2020

Faith Sees Beyond the Circumstances 10-25-20

Oct 18, 2020

Five Ways to Bring Revival to America

Oct 11, 2020

How To Survive Satan's Sifting

Oct 4, 2020

The Lord's Supper

Sep 27, 2020

Blessing the Generations, Part 4 America and God's Providence

Sep 20, 2020

Blessing the Generations, Part 3 Now is Your Chance to Shine

Sep 6, 2020

Blessing the Generations, Part 2 Missions

Aug 30, 2020

Blessing the Generations, Part 1 In Order to Bring It About

Aug 23, 2020

The Power of the Blood Part 5, Prayer

Aug 16, 2020

The Power of the Blood Part 4, Peace