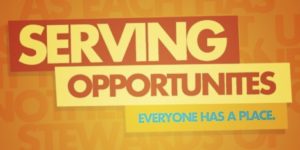 We all need a place to belong. At MSBC, we have a place for you. A place to grow in the Word. A place to serve the church and the community. A place to worship. A place to use your spiritual gifts and talents. A place to feel loved, valued, needed, appreciated, and encouraged. A place to find hope, forgiveness, mercy, grace, and kindness. A place to find Jesus, friends, and family.
Whatever your needs, whatever your gifts…find your place in the Kingdom work of God.
T

he Committee Survey Form below is intended for our MSBC church members only. Due to the coronavirus and not being able to meet together at this time, we are opting for new ways to continue ministries so that when we do come back together, we will not miss a beat and keep moving forward as our church continues to grow forward in Christ. Thank you.