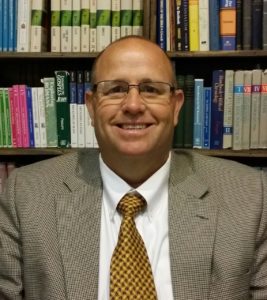 Bruce Rudd – Pastor
Bro. Bruce Rudd has faithfully served as pastor of Mt. Sylvan Baptist Church since May of 2011. He understands the culture of our day and the mindset of so many without Christ. He was raised in a godly home with Christian parents and says he is forever grateful for his upbringing; however, he didn't truly come to know Christ as his personal Savior until 1996 when God radically changed his life. He had a successful career, but was plagued with alcoholism and depression. Everything changed one night in a hotel room while working out of town. It was there, he surrendered his life to Christ. He says it was and still is the greatest day of his life! As he describes it, "Christ changed me, forgave me, and gave me a new life and calling at that moment and I knew it. He totally and completely delivered me from the bondage and guilt of sin. Jesus radically changed my life. I just can't explain it…it was the grace of
God."
Bruce loves people…he says his greatest joy is seeing people come to faith in Christ and growing in their relationship with Him.
Since 1996, Bruce has been happily married to Tressa, who serves with him in many capacities. They have two wonderful daughters, Caitlyn & son-in-law Cameron, and Madalyn, and live in Lindale, Texas. He is also PawPaw to Cambreigh. He says Mt. Sylvan Baptist is a church that God is blessing and using and gives all the glory to God. As Bruce so often says, "I am not the pastor of this church…Jesus is the true Shepherd of the church and I am simply an under shepherd following His lead."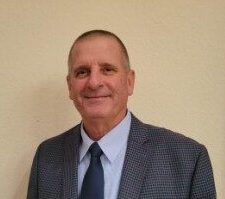 Kevin Woolley – Music Minister
Kevin was raised in Mesquite, Texas and is a proud Mesquite Skeeter! He graduated from Baylor University in 1984 with a Bachelor of Science degree in Education. Later, he obtained a Master's Degree from East Texas State University in Commerce and completed a 32 year career in Education. He has served in 5 churches as a part-time or interim Music Minister, prior to joining Mt. Sylvan in 2016.
Kevin enjoys the outdoors and spends a lot of time there. His A&M graduate wife, Juli, currently works for an attorney and also has a homebased business selling educational toys for Discovery Toys. She enjoys reading, quilting, and serving alongside Kevin at MSBC.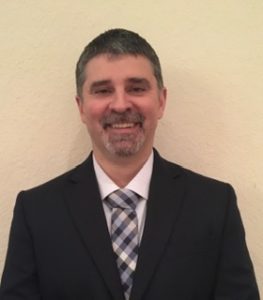 Shawn Wilson – Student Minister
Shawn was raised in Central California and moved to Texas to attend Seminary in 1998. He is currently finishing up his Masters at DBU. Shawn has served as pastor and youth minister at other local churches in East Texas.
Shawn coaches Junior High football and Track for Grace Community School. He has been married 19 years and has 6 children.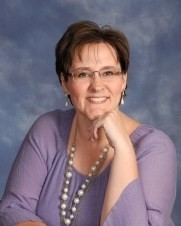 Tressa Rudd – Administrative Assistant
Tressa Rudd started as the Church Secretary November 2020. Previously, she worked as the Financial Secretary for six years at New Harmony Baptist Church. She is also our pastor's wife. She is a faithful member at Mt. Sylvan Baptist Church and serves alongside her husband, staff, and congregation.
Bruce & Tressa have been happily married since 1996 and have two beautiful daughters, Caitlyn and Madalyn, and a wonderful son-in law, Cameron, and she loves being MawMaw to their first grandbaby, Cambreigh. She came to know Jesus as her personal Savior when she was 10 years old. Her passion is singing and ministering Christ's love and grace through song. She is so happy to be a part of this loving church family.
Her prayer is to not only see Mt. Sylvan grow in the Lord, but for all to come to know Jesus Christ as their Savior.
Pam Austin – Financial Secretary
Hi! I am Pam Austin. I am a wife, a mom, and a Lolli! I have 2 children, Kyle, who is a teacher and a coach in the Houston area. Kyle is married to Caroline, and they have two special grandbabies, Shane (5) and Nolan (2). They are my heart! If you want to see pictures, I promise I have a few to show you! They are the absolute cutest grands in the world (no bias here!) Hillary is my daughter, and she lives in Lubbock and works for Texas Tech University. (Guns Up!) She does computer stuff, don't ask me what, but she loves it! I also have my fur baby, Bella, and she keeps me company and lets me spoil her a lot! I am married to David, you know, that guy that talks about as much as Bruce! He works for Wal-Mart.
Come by the office anytime, we love to chat and visit while we work! I love working here at MSBC!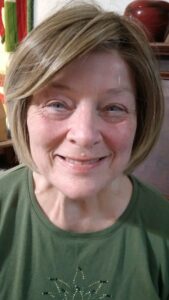 Carole Rapp – Nursery Coordinator
Carole Rapp is the nursery coordinator at Mt. Sylvan Baptist Church. Married in 1973, Carole is the mother of 8 children and the grandmother of 14. She has had more than thirty years of childcare experience. She has served as pre-school teacher, director, home daycare owner, preschool teacher, kindergarten teacher, and nursery worker and coordinator. She earned her Child Development Associate Degree in 1996.
Carole has also spent many years as a Sunday School and Children's Church teacher. Teaching children since 1973. She has raised four of her children to adulthood and is currently training her four youngest ones. She has taught or is teaching all of her grandchildren. She plans to continue her children's ministry until the Lord returns.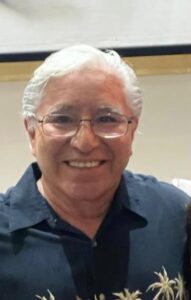 Edgar Vazquez – Custodian
Edgar started working for the church in February, 2012. He enjoys keeping the church clean and ready for the worship services, and he does so with an attitude of love for the Lord. Edgar encourages others to come to this church and be blessed by the fellowship of the members here.
He lives in Lindale, Texas and has three children that he is very proud of. All of them serve the Lord! Edgar enjoys exercising and gardening and all aspects of the outdoors.