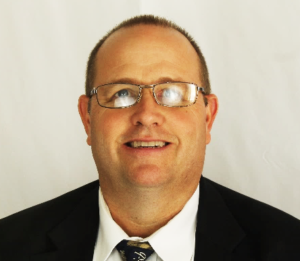 Bruce Rudd – Pastor
Bro. Bruce Rudd has faithfully served the Lord for the past 22 years. He understands the culture of our day and the mindset of so many without Christ! Bruce was raised in a godly home with Christian parents and says he is forever grateful for his upbringing; however, Bruce didn't truly come to know Christ as his personal Savior until he was 29 years old and God radically changed his life. Bruce had a very successful career but was plagued with alcoholism and depression. Everything changed one night in a hotel room while working out of town. It was there, he surrendered his life to Christ. Bruce says it, was and still is the greatest day of his life! As Bruce describes it "Christ changed me, forgave me, and gave me a new life and calling at that moment and I knew it. He totally and completely delivered me from the bondage of sin. He took it all, the desires and everything…I just can't explain it…it was the grace of
God."
Bruce pastored at FBC Point Enterprise, Mexia, Texas for 4 years and then did supply preaching and held revival meetings in various churches before being called to Mt. Sylvan. Bruce loves people…he says his greatest joy is seeing people grow in their relationship to Christ.
Bruce is happily married to a very godly wife, Tressa, that serves with him in many capacities. They have two wonderful daughters, Caitlyn and Madalyn, and live in Lindale, Texas. He says Mt. Sylvan Baptist is a church that God is blessing and using and gives all the glory to God. As Bruce so often says, "I am not the pastor of this church…Jesus is the true Shepherd of the church and I am simply an under shepherd following His lead."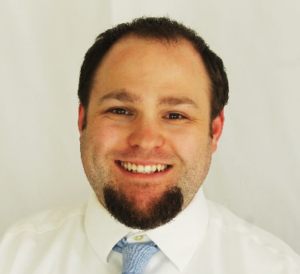 Jordan Martin – Student Minister
jordanmartin_84@yahoo.com
Jordan grew up in Van, Texas and graduated from Van High School. Prior to joining the Mt. Sylvan team in June, 2013, Jordan earned a Bachelor of Arts in Theatre from Texas Tech University. After college, he moved back to Van and began working as a substitute teacher…believing his path was leading him into education. However, in the summer of 2011, Jordan surrendered to the ministry and started on his Master's Degree at Southwestern Seminary. He is excited to be serving in the area a

nd using his gifts to teach and preach the story of the Cross as he ministers to students and their families.
A die-hard movie enthusiast, Jordan can quote "The Princess Bride" better than you and all your friends. He enjoys playing disc golf and Ultimate Frisbee, reading, attending plays, and supporting the Red Raiders. Wreck 'Em Tech!
Jordan is married to his beautiful wife, Mandy, and expecting their first child soon.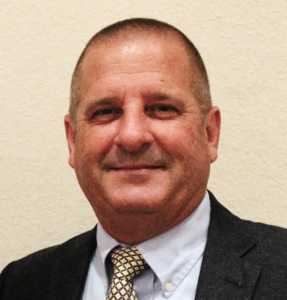 Kevin Woolley – Music Minister
Kevin was raised in Mesquite, Texas and is a proud Mesquite Skeeter! He graduated from Baylor University in 1984 with a Bachelor of Science degree in Education.Later, he obtained a Master's Degree from East Texas State University in Commerce and has recently completed a 32 year career in Education. He has served in 5 churches as a part-time or interim Music Minister.
He enjoys outdoors and spends spare time playing golf, hunting and fishing. His wife, Juli has a Bachelor of Science in Education from Texas A&M University and is a die-hard Aggie fan! She currently works for a defense attorney, but loves to read, quilt and spend time with her Baylor Bear husband.
Kevin and Juli look forward each week to ministering, serving and worshipping with the MSBC family.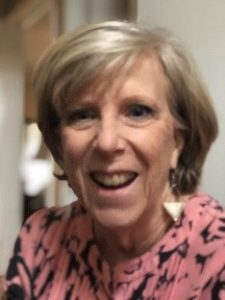 Pam Austin – Administrative Secretary
churchsecretarymsbc@gmail.com
Hi! I am Pam Austin. I am a wife, a mom, and a Lolli! I have 2 children, Kyle is a teacher and coach in the Houston area, is married to Caroline and they are the parents of my super cute and really special grand baby, Shane. If you want to see pictures, please come by the office, I always have 2 or 10 or 35 readily available on my phone! I have a daughter, Hillary who lives in San Marcos and is trying to get into the computer field, doing something with another something that I truly don't get! My husband works for WalMart, don't believe what you hear, it is a great company to work for. I have two other babies, my fur babies, Lucy and Bella and they keep me company and let me spoil them!
I am a graduate of Texas Tech University, so the church office will be officially painted in red and black soon, Jordan and I are coordinating this effort. haha! I am very excited to be here and can't wait to meet each and everyone one of you!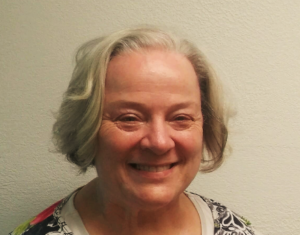 Carole Rapp – Nursery Coordinator
Carole Rapp is the nursery coordinator at Mt. Sylvan Baptist Church. Married in 1973, Carole is the mother of eight children and the grandmother of ten. She has had more than thirty years of childcare experience. She has served as pre-school teacher, director, home daycare owner, preschool teacher, kindergarten teacher, and nursery worker and coordinator. She earned her Child Development Associate Degree in 1996.
Carole has also spent many years as a Sunday School and Children's Church teacher. She has raised four of her children to adulthood and is currently training her four youngest ones. She has taught or is teaching all of her grandchildren. She plans to continue her children's ministry until the Lord returns.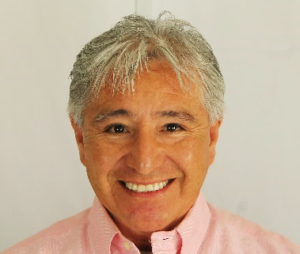 Edgar Vazquez – Custodian
Edgar started working for the church in February, 2012. He enjoys keeping the church clean and ready for the worship services, and he does so with an attitude of love for the Lord. Edgar encourages others to come to this church and be blessed by the fellowship of the members here.
He lives in Lindale, Texas and has three children that he is very proud of. All of them serve the Lord! Edgar enjoys exercising and gardening and all aspects of the outdoors.